Shanda Timeline
In 1999, Tianqiao Chen and Chrissy Luo founded Shanda Interactive Entertainment. Originally an online game company, Shanda would blaze a unique path to success and expand to become an online entertainment conglomerate.
In 2014, Shanda began a new chapter when it became a private investment firm focused on identifying innovative technologies and business models that can change the world.
1999
2004
2005
2008
2009
2011
2012
2014
2015
2016
2017
2018
2019
2020
2021
November
Shanda was founded in Shanghai
May
Nasdaq: SNDA became the first Chinese online games company listed in the U.S.
August
Nasdaq: SNDA becomes the largest Internet company in China by market capitalization
October
Chen was named to MIT Technology Review's TR100 list
November
Nasdaq: SNDA pioneers the freemium model, setting a new standard for the online game industry
Named one of Business week's TOP 25 Stars of Asia
July
Online literature company Cloudary Corporation is incorporated, creating the world's largest Chinese-language original content platform
October
Founded Shanda Institute for Innovation and Technology, focused on the research and development of innovative technologies and applications related to the Internet, mobile technology and digital media
September
Nasdaq: GAME is spun off, marking the then-largest ever U.S. IPO of a Chinese private sector company
February
Founded Shanda Capital for venture capital investing
February
Shanda Interactive Entertainment Limited (NASDAQ: SNDA) is privatized in the then-largest take-private transaction of a U.S.-listed Chinese company
Shanda World is established for real estate development, operations and investment
July
Shanda's global headquarters are relocated to Singapore
November
Shanda announces the sale of Cloudary Corporation. The Chens sell their entire stake in Shanda Games Limited (NASDAQ: GAME)
February
Purchasing over 700,000 acres of timberland in U.S. and Canada, Shanda becomes one of the largest timberland owners in North America
April
Shanda becomes the largest shareholder of Legg Mason, Inc. (NYSE: LM)
May
Shanda becomes the largest shareholder of LendingClub Corporation (NYSE: LC)
August
Shanda becomes the largest shareholder of Community Health Systems, Inc. (NYSE: CYH)
December
Shanda's founders donate $115million to Caltech to create Tianqiao and Chrissy Chen Institute (TCCI)
June
The Chens are named to Forbes Asia Heroes of Philanthropy List
November
Shanda's founders commit RMB 500 million to create the Tianqiao Chen Institute for Brain Health in Shanghai
December
Shanda exits Legg Mason investment with 40% IRR
The Chens are named "Science Funders of the Year" by Inside Philanthropy
May
Tianqiao Chen is awarded Committee of 100 "2018 Leadership Award"
June
Shanghai Mental Health Center joins the Tianqiao Chen Institute for Brain Health
September
"Minds Wide Open," a documentary commissioned by the Chens for their philanthropy debuts on the Discovery Channel
April
"Minds Wide Open" wins three New York Film Festivals TV & Film Awards, eventually winning eight internal awards in total
October
The first Tianqiao and Chrissy Chen Frontier Lab for Brain Research is opened at Huashan Hospital's Honqiao campus in Shanghai.
January
The Tianqiao and Chrissy Chen Neuroscience Research Building is opened at Caltech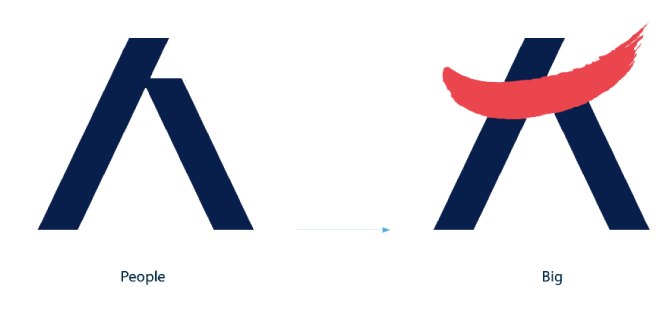 About the Shanda Icon
Shanda's logo was designed to reflect our Chinese heritage and to symbolize our role as a catalyst and king maker, helping innovative businesses thrive.
The first part of the icon is the letter A, representing the best of the best.
A calligraphic brush stroke from Shanda's Founder and Chairman, Tianqiao Chen, serves to unite the Eastern and Western characters and in doing so, transforms the icon into the Da character "大" meaning big.
This reflects our desire to help the best get bigger.